IT Consultancy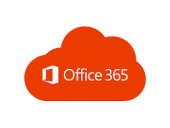 "We want IT to work when and where it's needed – reliably, the simpler and faster the better. Using our applications effectively and efficiently is the most important thing to us"
Are you thinking of developing an IT strategy, moving to the Cloud and or / unifying your data and voice communications?

Does your organisation need help understanding IT and how it can be harnessed to improve your efficiency, resilience, effectiveness and reduce costs?
Does your IT team need the occasional use of targeted, specialised skills and experience?
We can help with all of these scenarios.
Drawing on our experience working for major corporate firms, 100 small businesses and 20 years' experience working in the health and social care sector we can provide the following services:
Planning and Developing your IT and Systems Strategy/requirements
Helping you utilise IT in the most efficient and cost-effective manner
Business Continuity and Disaster Recovery planning
Planning and moving your organisation to the Cloud
Design and development of your organisation's Intranet
Finding the best fit for your IT outsourcing requirements
Some of our recent work:
Hospice Merger
We have been fully involved with the merger of Mountbatten Isle of Wight and Mountbatten Hampshire (formerly Countess Mountbatten House) hospices and their IT and electronic health care systems.
The merger has involved the strategy, planning and implementation of upgrading all IT equipment, management and IT systems, during which time the hospice was running and caring for patients as usual.
"We love what we do and want to support you, caring for us all"